A couple of days ago I was wandering around in the early evening (about 6.30 pm) and looked up to see two galahs roosting way up in one of the massive old Marri trees near the house. But was that a third head I could see appearing briefly, or just my imagination? It was WAY up in a huge old tree so I couldn't tell with the unaided eye.
Some quick snaps through a 300mm lens showed that it was indeed a third bird. I've not seen one of those burls (or burrs if you like) get hollowed out like that before. Normally they're pretty dense and solid, but this one seems to have quite a deep hollow in it and a handy verandah out the front as well!
Even though it's only a few metres from the house, I would never have spotted that it was a potential nest site if the little chap hadn't popped his (or her) head up at the exact moment I happened to be looking up.
It's very high in the air and you have to be in the right spot even to see the burr. It turns out that the baby puts in an appearance in the early cool hours, and again in the early evening. During the middle parts of the day birds generally don't do as much and junior keeps his head well down. Probably likes a good long nap like me….
​I'm looking forward to tracking its progress.

Cheers,

Chris
01 Yes, I think that's another bird's head…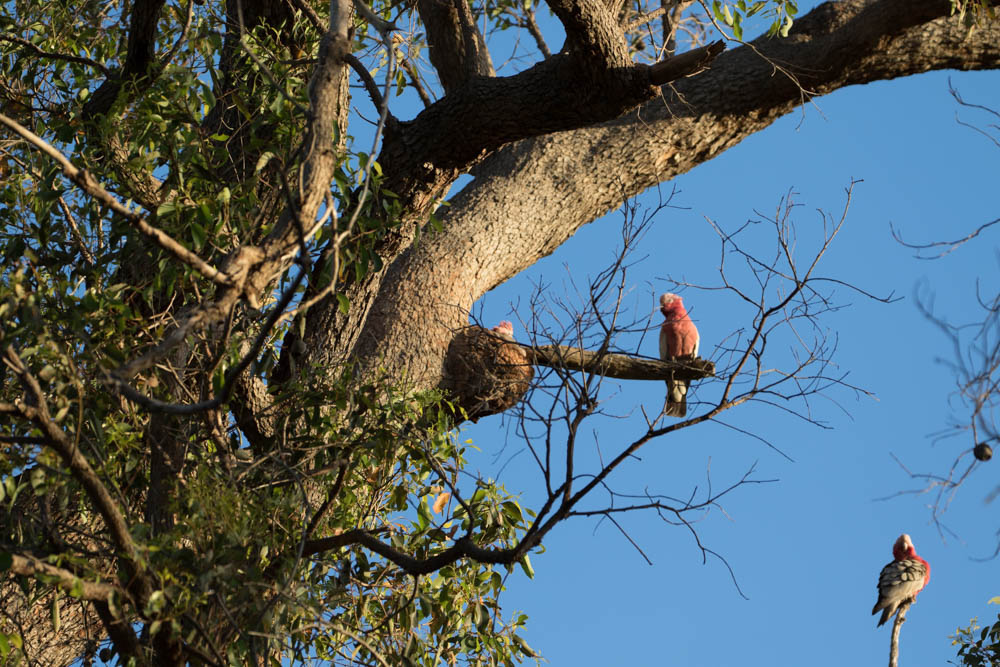 02 Mum really gets in there when she does the Mum stuff like feeding and doing a bit of nest tidying.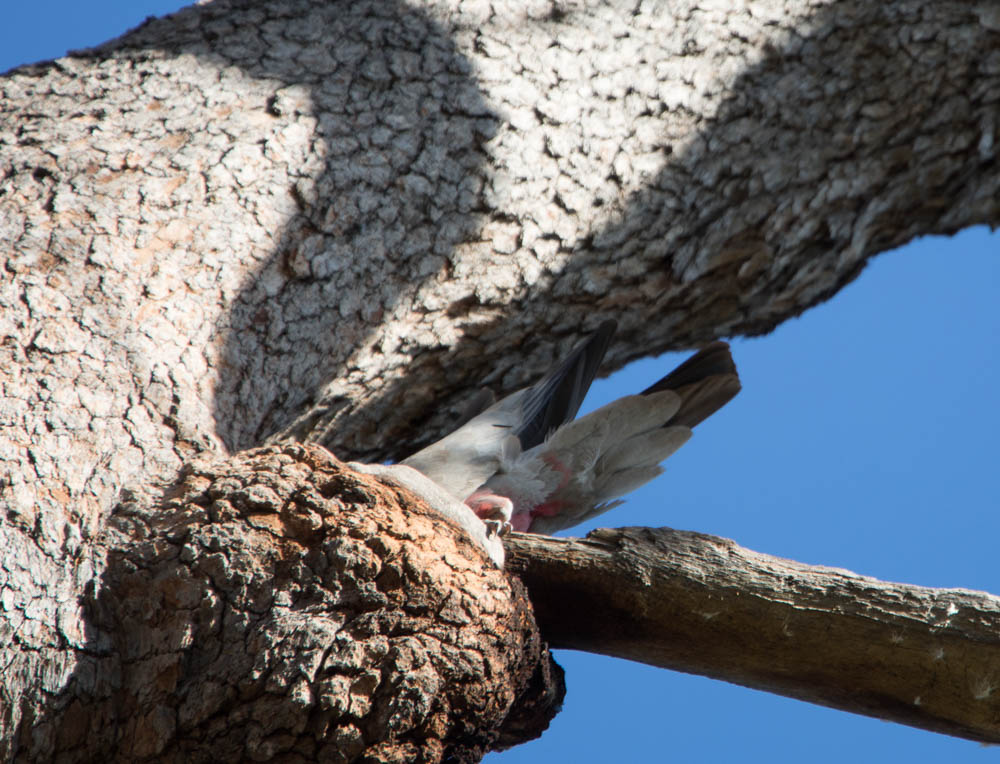 03 And about 7.15 pm as the light was fading … Hello there!
It's a bit dim, bit I liked the feeling of "Whoopee! Mum''s nodded off - it's Party Time!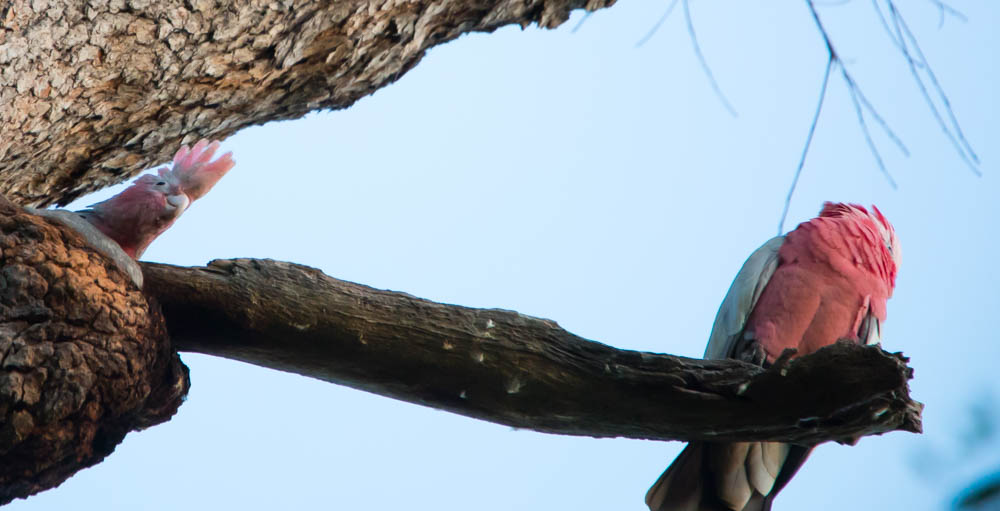 04 Smile for the camera.

Is this my best side?….