One of my TV's, an LG plasma about 5 years old, is playing up. Shutting itself down after 10 minutes or so, then won't turn back on, just clicks.
I pulled the main power board today and had a look for bulging capacitors and dodgy solder joints. Some looked a bit iffy, but my eyes are not what they used to be.
Out came the macro lens for a closer look at a few.
One looks a bit suss here....
A closer look......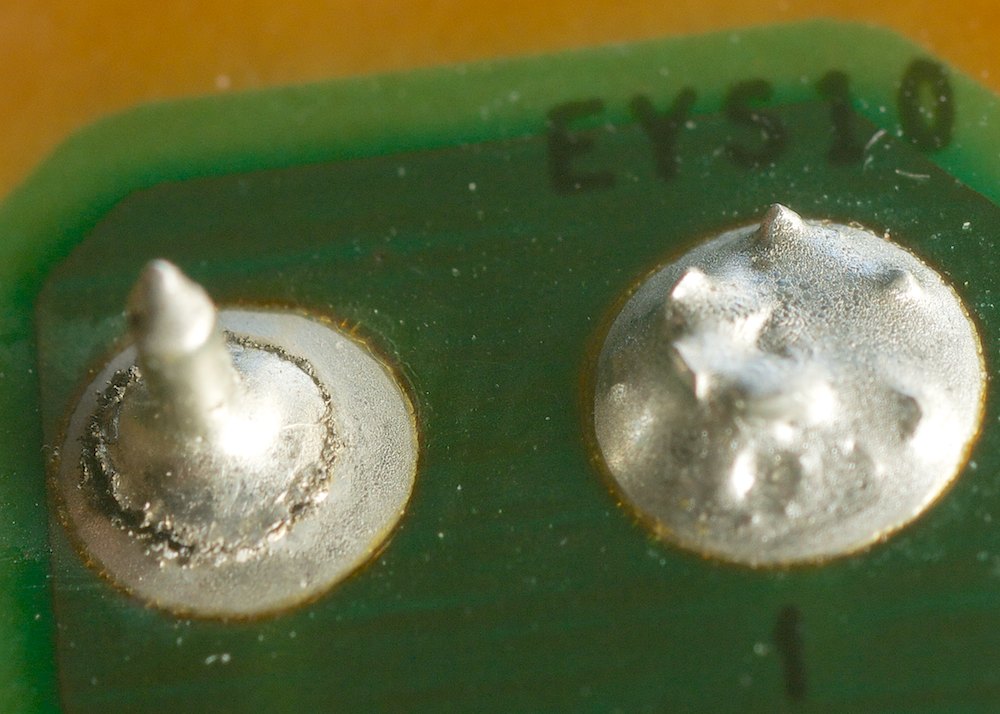 Might be the problem. A pin on one of the transformers.
Too late now, so a job for tomorrow, de-solder, clean up, and re-solder.
Hopefully it fixes the problem, I don't want to have to buy another TV.