Alan, I hope you can use the Book action (and other members too) FREE!
I've completed the Open Book action and you can download it from my web site below. Just a few important things:
To load the action into PS, extract the files from the ZIP file and Double Click on the "Isac Images BOOKS.ATN" file. This will auto lad into PS.
If you want to load an action manually, it's as easy as ABC.
A
B
C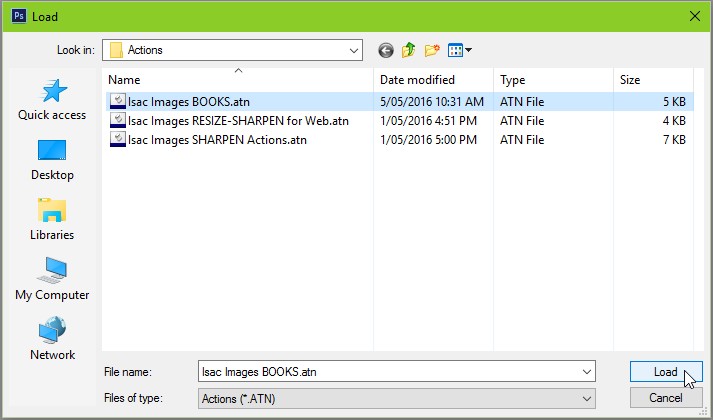 Run PS and open the "Isac Images - OPEN BOOK TEMPLATE.PSD" file. When it's open you will see the instructions. SIMPLEZ!
If you have any dramas, let me know and I can advise where you went wrong, in front of all other members - C'mon, you know I wouldn't do that!