I haven't posted any of my pens for a while.
I just finished this one today.
It has genuine bottle caps cast in clear resin.
I have been using a new set-up for my pen photos, a cheap fold-up shooting table off ebay.
I have a speedlight in a 24" softbox on the left, and a speedlight in a Fstoppers flashdisc on the right.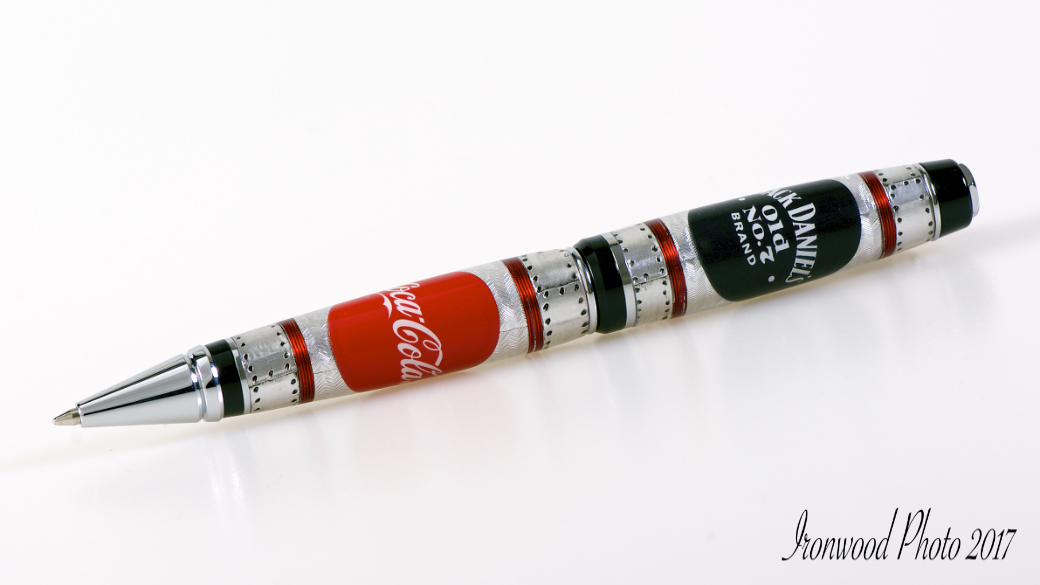 This is the shooting table I am using, the white plastic has a matt finish on one side, and shiny on the other. I am using the matt. I have tried a flash under the table pointing straight up, but as I only have 2 speed lights, I think its better if I use them one either side. I will buy another speedlight one day and try underneath again. Not sure its really needed though.